Come see us at Endurofest, Presented by Gekkota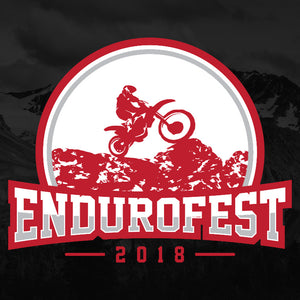 The IRC team will be at Endurofest 2018. 
Endurofest, Presented by Gekkota, is an off-road motorcycle festival celebrating the Extreme Enduro culture. This unique event is held at the Wild West Motorsports Park, only a 10 minutes drive from Downtown Reno and features some of the most unique extreme terrain in the United States. Consisting of multiple events throughout the weekend, the main event will be the IRC Baka Hard Enduro, a 3 hour extreme race event that will challenge some of the country's top enduro athletes.
The IRC Baka will not be the only extreme event of the weekend, as Saturday's schedule is full of intense competition and possible carnage. The Pro riders of IRC will host riding clinics to instruct riders of varying levels riders how to navigate through the tough terrain, and also show the capabilities that their Gekkota tire has in the rocks. After the clinics, the Prologue race, Hellclimb Challenge, and Enduroclimb Shootout will fill Saturday up with lots of action and get the scene set for Sunday's main event. 

Dual sport riding, trials, and Junior Enduro will also be represented throughout the weekend. Camping, food vendors, world class spectating, and more will all be parts of this Reno Tahoe event. 
Follow the Facebook and Instagram pages for updates and content on what the courses have to offer.
May 5-6th, 2018
Wild West Motorsports Park
12005 East I-80
Sparks, Nevada 89434